Virtual Branch Online Banking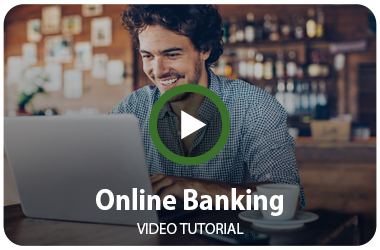 With a click of a button you can:
Easily enroll online
Set up a payment schedule for your loans and credit cards
Set up Alerts for account status
Set up BillPay service
Set up person-to-person payments (Popmoney) through BillPay
BillPay service: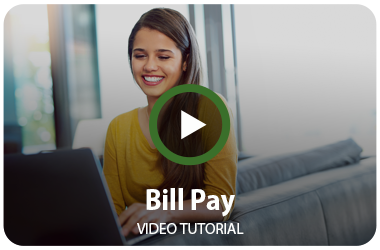 Access to BillPay is completely secure
View, pay and receive bills all in one location
You may receive reminders when bills are due
You may pay bills on the go with Mobile Money and your web-enabled mobile device
QUESTIONS? If you have questions or concerns regarding PCMCU's Virtual Branch and eServices, please feel free to contact us, or call (920) 499-2831 for more information. We are always happy to serve you! 
Helpful hints when using Virtual Branch:
Virtual Branch allows you to link all of your accounts together under one logon id. Just call PCMCU and ask for the "link your accounts together" option, and we'll be happy to set you up with this added convenience!
When you're enrolling in Virtual Branch, the Member Number is your account number and the Security Code is considered your password.
You may reset your own security code by clicking 'Forgot Security Code' when entering your Logon id.
Enroll in eStatements today for both your personal and credit card statements. It's safe, secure and convenient.
Don't forget to sign up for PCMCU's Mobile App for your smart phone. You may also set up account alerts under the "Self Service" tab to receive designated balance alerts via email and text.
Please feel free to contact the credit union if you have any questions!
Mobile App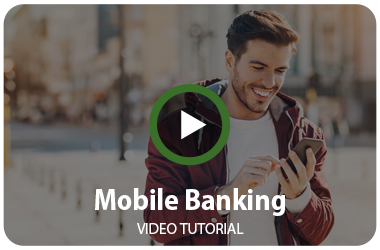 PCM Credit Union's Mobile App with Mobile Deposit Capture is available for download on the App Store or Play Store!
Enjoy the convenience of:
Checking Balances

Now even faster with instant balance capabilities!

Transferring funds
Making mobile deposits
Viewing your deposit check history
Paying Bills
Managing scheduled payments
Sending and receiving money to/from other people
Locating ATMs
And having quick access to PCMCU locations, hours, rates, specials events, and more!
Mobile Deposit Capture
To make sure your checks get accepted for deposit, please follow these tips for taking clear, high quality check photos:
Sign the back of your check AND endorse it "PCMCU Mobile Deposit" directly below your signature.
When prompted for the amount, carefully enter the check amount to ensure it matches the amount written on your check.
Keep the check within the corner marks on the camera screen when capturing your photos.
Take the photos of your check in a well-lit area.
Place the check on solid dark background before taking the photo.
Keep your smartphone or tablet level and steady above the check when taking your photos.
Make sure that the entire check image is visible and in focus before submitting it for deposit.
Make sure the MICR line is readable. (numbers on the bottom of your check) 
Following these tips should make for a successful mobile deposit!
Mobile Deposit Capture Processing Information:
When we receive your mobile deposit, the images will be viewed for acceptability.
If you've made a mobile deposit BEFORE 2:00pm CST on a regularly scheduled business day (M-F), items will generally be posted to your account after 3:00pm CST of that same day.
If you've made a mobile deposit AFTER 2:00pm CST on a regularly scheduled business day, or on Saturdays, Sundays, or Federal holidays, items will generally post to your account on the next business day, after

3:00pm CST
Mobile Deposit Capture Limitations:
The largest deposit allowed on a single business day is $3,000.
The daily guideline also includes a per item deposit limit of $3,000.
Checks are limited to be deposited into Share Draft/Checking Accounts
Check holds may apply.
Digital Wallet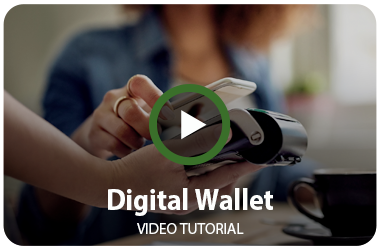 Samsung Pay™, Apple Pay™, and Google Pay™ are ALL available at PCMCU!
Enjoy this convenient and secure way to pay using your smartphone or smartwatch. 
Upload all of your PCMCU cards into your mobile wallet and begin using this contactless form of payment. After loading your cards and authorization of your cards has been made, you may then make purchases just by swiping your device in the vicinity of the cashier's kiosk.
Your card information is never shared when paying with these mobile payment options, making it a safer way to pay!
Personal Finance Manager
PCM Credit Union is making managing your money easier than ever. Users of financial management tools like MY CASH DASH report saving an average of $100 a month by tracking spending and setting financial goals.
Wonder how it works? Try it out yourself by logging into PCMCU's Virtual Branch and click the My Cash Dash tab.
After your PCMCU accounts are automatically added, it is easy to bring your complete financial picture into focus.
How To Get The Most Out of MY CASH DASH
Add An Account
You can keep tabs on all of your accounts with My Cash Dash…even those outside of PCM Credit Union. Adding these accounts will help provide you with the complete financial picture you are looking for. Best of all, it is easy and secure to do with My Cash Dash.
Step 1: On the Dashboard page of My Cash Dash, click on the "Add" button at the top of the left hand column.
Step 2: Select the financial institution by clicking its logo or searching by name or URL.
Step 3: Enter your account credentials and My Cash Dash will display transaction and account balance information for any accounts you have with that institution.
Repeat with all of your financial institutions to complete your financial picture.
Create a Goal
Whether you want to pay down debt or save towards a special purchase, My Cash Dash makes it easy to set goals and track your progress.
Step 1: Click on the "Goals" tab and click "Add a Goal". Then choose the type of goal you want to create.
Step 2: Fill in the fields to name your goal and set up the specifics of the goal.
Repeat for all of your financial goals.
Set a Spending Target
The real power of My Cash Dash is in its ability to help you track and manage your finances by setting and monitoring spending targets.
Step 1: Click on the "Budget" tab in My Cash Dash and then click "Add a New Spending Target" to get started.
Step 2: Complete the fields to pick the tags you want to track for the target, name the target, set a monthly limit, and track the accounts that will count towards the target.
Repeat for other spending categories – some of the most common expenses to track are groceries, transportation, and dining out.
Get Started
Now that you have been introduced to My Cash Dash, you may login to Virtual Branch and click on the My Cash Dash tab to get started. If you have questions during set up, or at any time during use, simply click on the "Help" link to view FAQs or type in your question or concern regarding the service. You will then receive a reply via email to answer your question.
Enrollment allows you to access and manage all your PCMCU accounts.
Already a Virtual Branch User? Login
New to Virtual Branch?  Sign up