CardValet
The mobile app that lets you control debit and credit card usage and spending on the go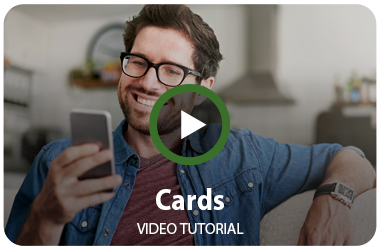 Fraud Protection
Real-time alerts keep you informed when your card is used or declined. Potentially alerting you of fraudulent activity so you can act immediately.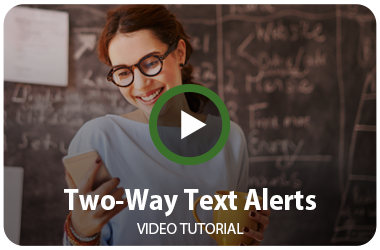 A lost or stolen card is just one area of concern in today's world where identity theft, skimming, and other attacks are an unfortunate reality. Turning your debit and credit card off when you're not using them helps safeguard against fraud. When your card is "off", no withdrawals or purchases will be approved. Transaction controls that allow your debit and credit to work only in specific locations or geographic areas, add another layer of protection.

Control Spending
If you're trying to establish or stick to a budget, CardValet™ can help. Set spending limits for general use or specify thresholds by merchant types, such as gas, groceries or retail stores. You can also establish these controls by location. The flexible app lets you change these parameters anytime with ease via your mobile device. Going on vacation? Holiday shopping? Simply update your transaction controls to fit your spending needs.
Business Use
CardValet is a great tool for controlling business spending on a debit or credit card. Use the transaction controls for merchant codes, location and thresholds to ensure employee spending adheres to your company policies.
Review Balances and Transactions
Monitor your finances from anywhere. Use the CardValet app to check your account balances.
Get Started!
Simply download the app for your Apple iOS or Google Android device.
EMV Chip Technology
We've Made Your Security Our #1 Priority!
EMV Chip cards are credit and debit cards that have an embedded chip, which offer you advanced security by making every transaction unique when using the chip card to pay in-store and at the ATM.
And, your chip card is more difficult to counterfeit or copy. If the card data and the one-time code are stolen by hackers, the information cannot be used to create counterfeit cards and commit fraud.
What does this mean for PCMCU MasterCard TM Credit and Debit Cardholders?
When your current MasterCard Credit and/or Debit Card reaches the card expiration date, you will then be reissued the new EMV card with the security chip.
Here's how the new EMV card works at an in-store terminal:
During the transition to chip, you can swipe your card as you normally would and follow the prompts. However, not every merchant is EMV ready and you may be required to swipe your magnetic at some places you shop. If the terminal is chip enabled, it will prompt you to insert it instead.
At chip-enabled terminals, insert your card with the chip toward the terminal, facing up. Do not remove until prompted.
Provide your signature or PIN as prompted by the terminal. Some transactions may not require either.
When the terminal says the transaction is complete, remove your card.
If you have any questions regarding PCMCU's EMV chip-enabled debit or credit card, please feel free to speak to a PCMCU representative. We're happy to help!
Mastercard SecureCode
Offering peace of mind when you're shopping online!
Mastercard® SecureCode™ provides the protection you deserve when making online purchases. With the rise in card fraud, it's extremely important to take all precautions to keep your online card transactions secure.
When you make purchases online using a registered credit card you will be asked for your personal SecureCode, just like when you go to an ATM. Your card issuer will then confirm it is you and your transaction will be allowed to be completed.